Click
on left for ship menu
Wiki
Cabin Square Footage
150 sqft
(14 m2)
These are the typical floor plans for Interior Staterooms. Actual room layout and decor might be different.



These are features found in the Interior category on the MSC Seaview
More Size Info: Cabin size ranges from 150 to 156 square foot. Square inside cabins are 172 square feet. Forward IW cabins on deck 10 are inside because they are enclosed in the hull of the ship. There is not a balcony as shown on the deck plans.
Advertising
MSC Seaview Interior Stateroom
Support our site by becoming a member!



You will have access to all our pictures on our membership site. Not only that but there is no advertising, and that will make your experience that much better. You will also enjoy some added features such as being able to click on a icon on the deck plans to go straight to viewing photos/videos for that cabin. If you love cruising, then you will love our membership site. Click here to join!
Interior Stateroom Cabin Pictures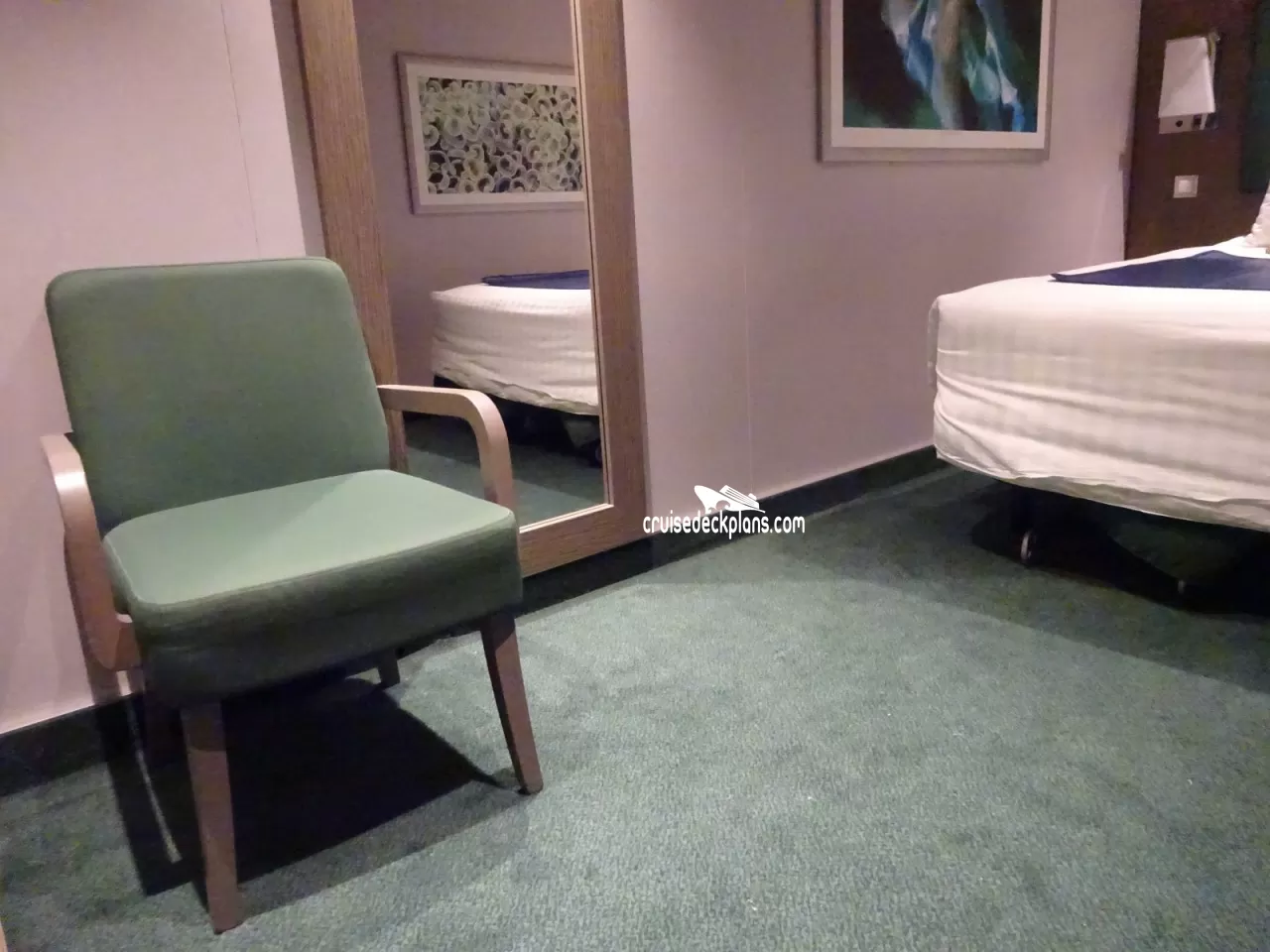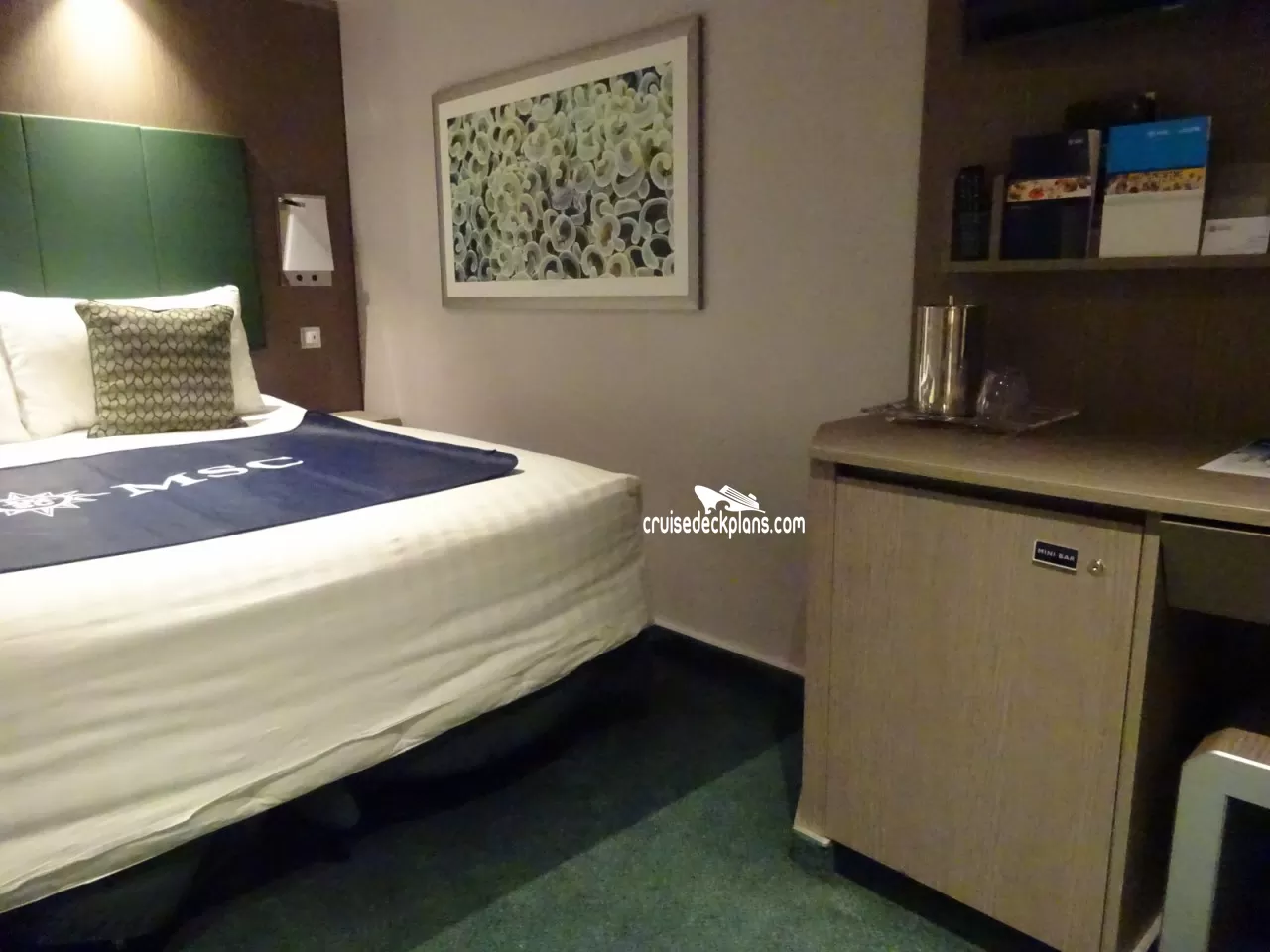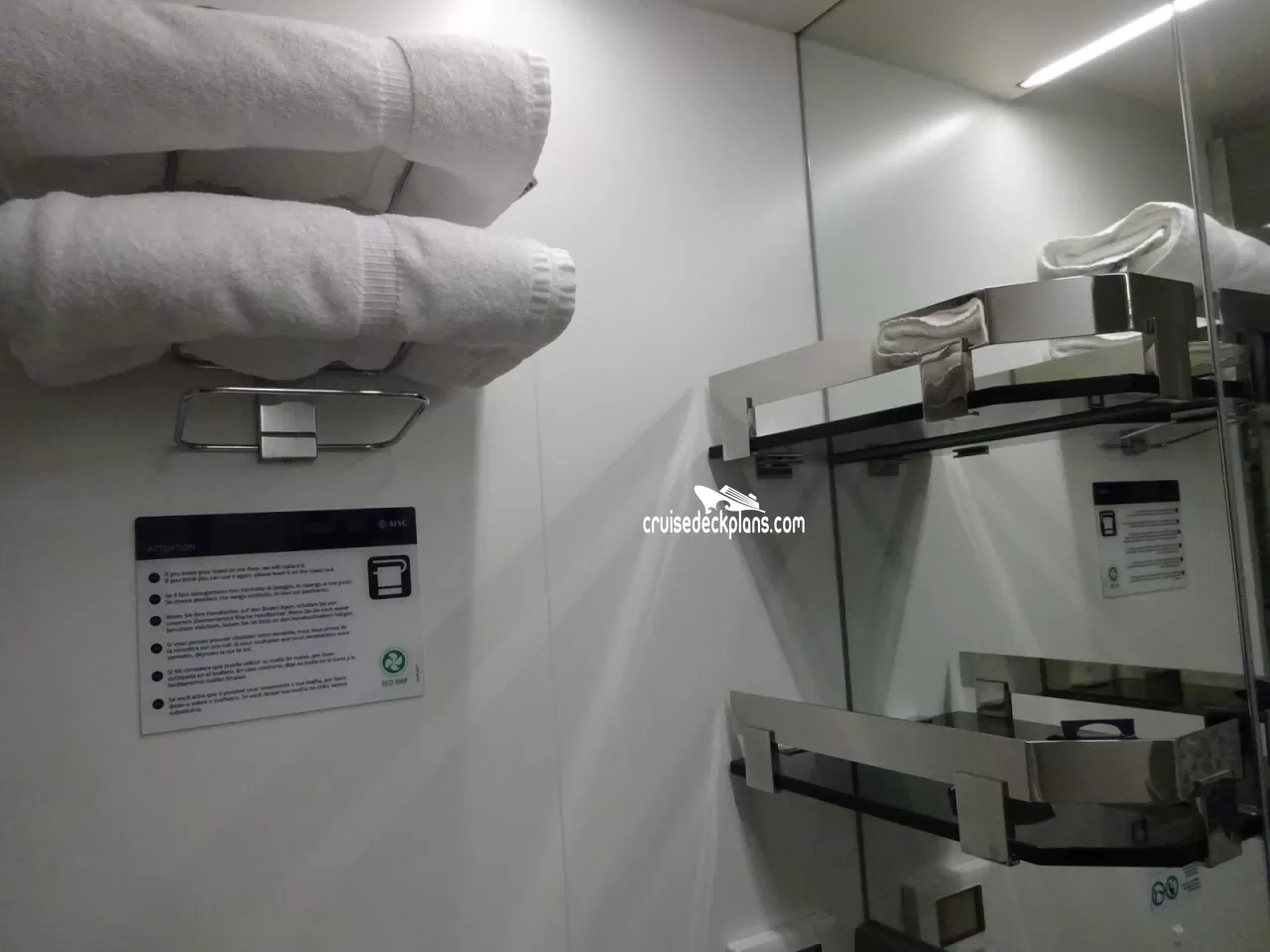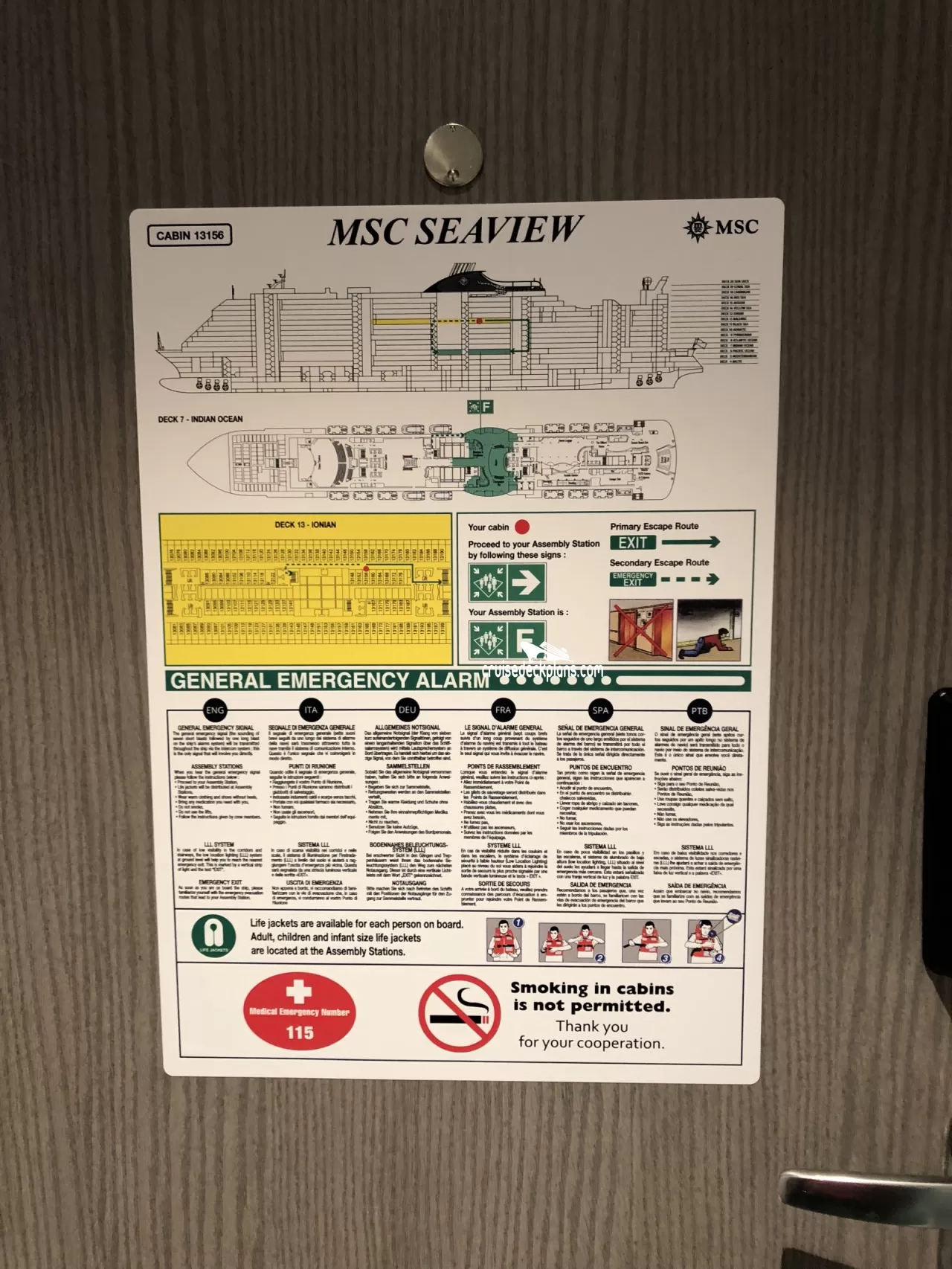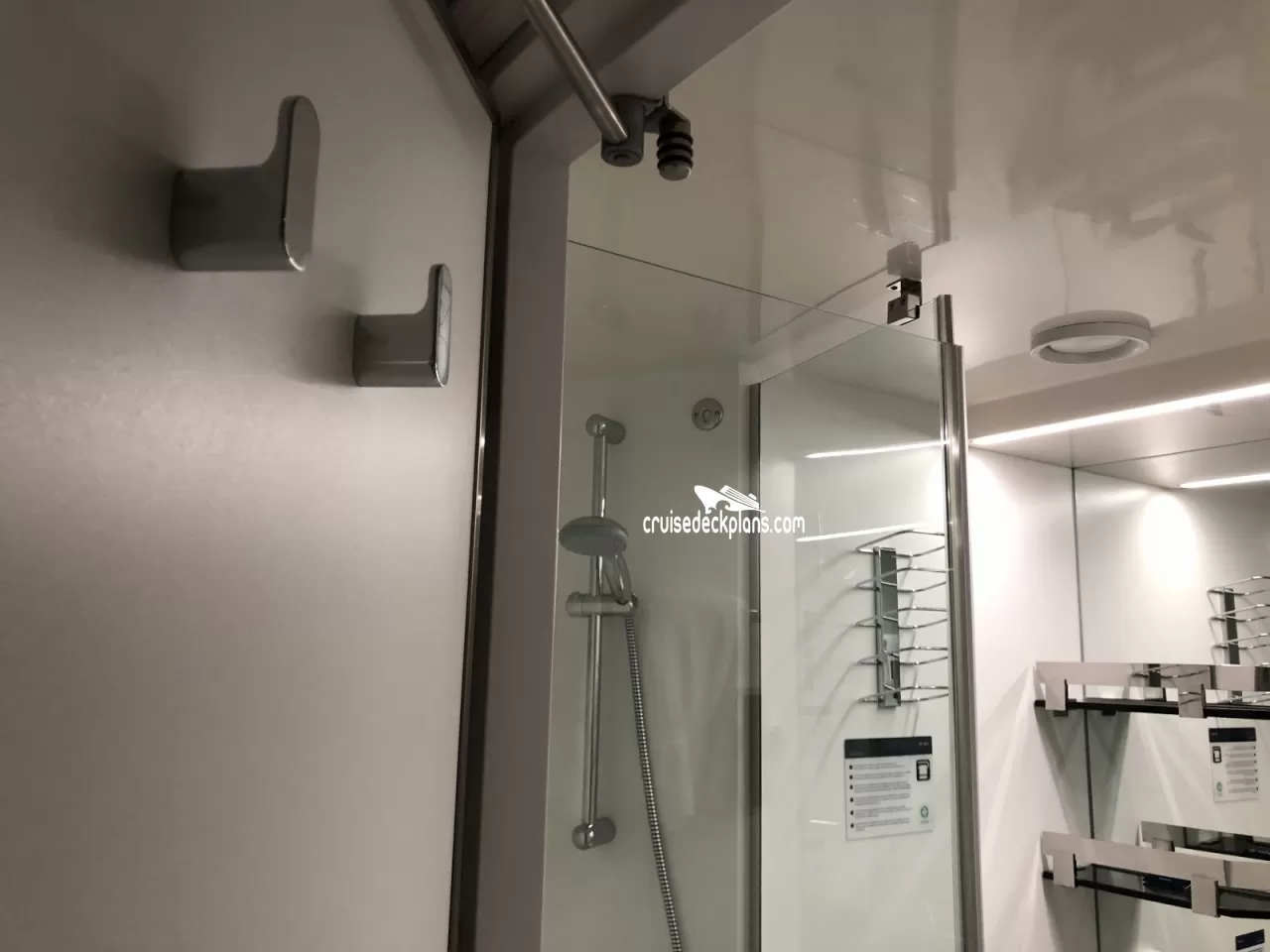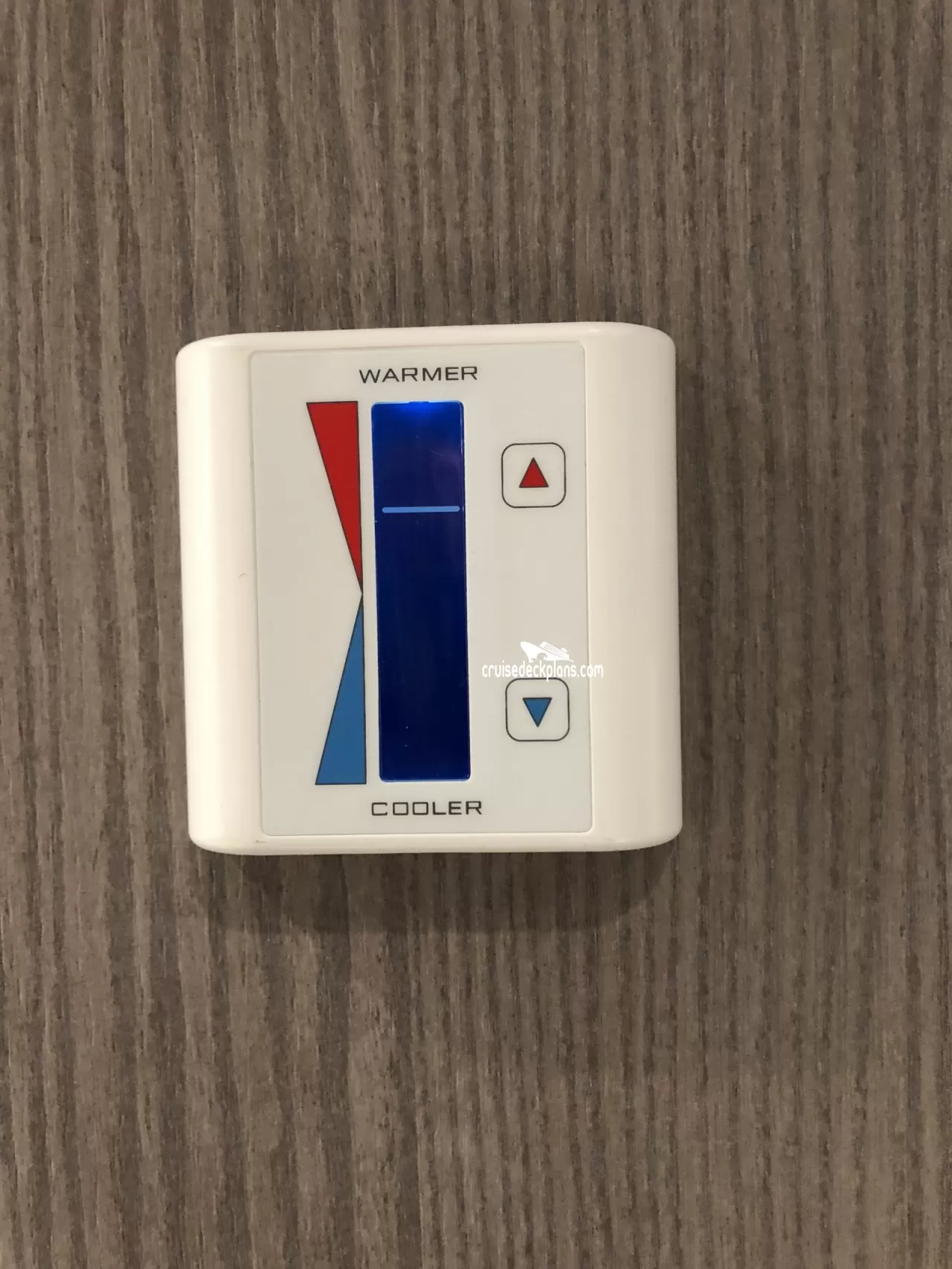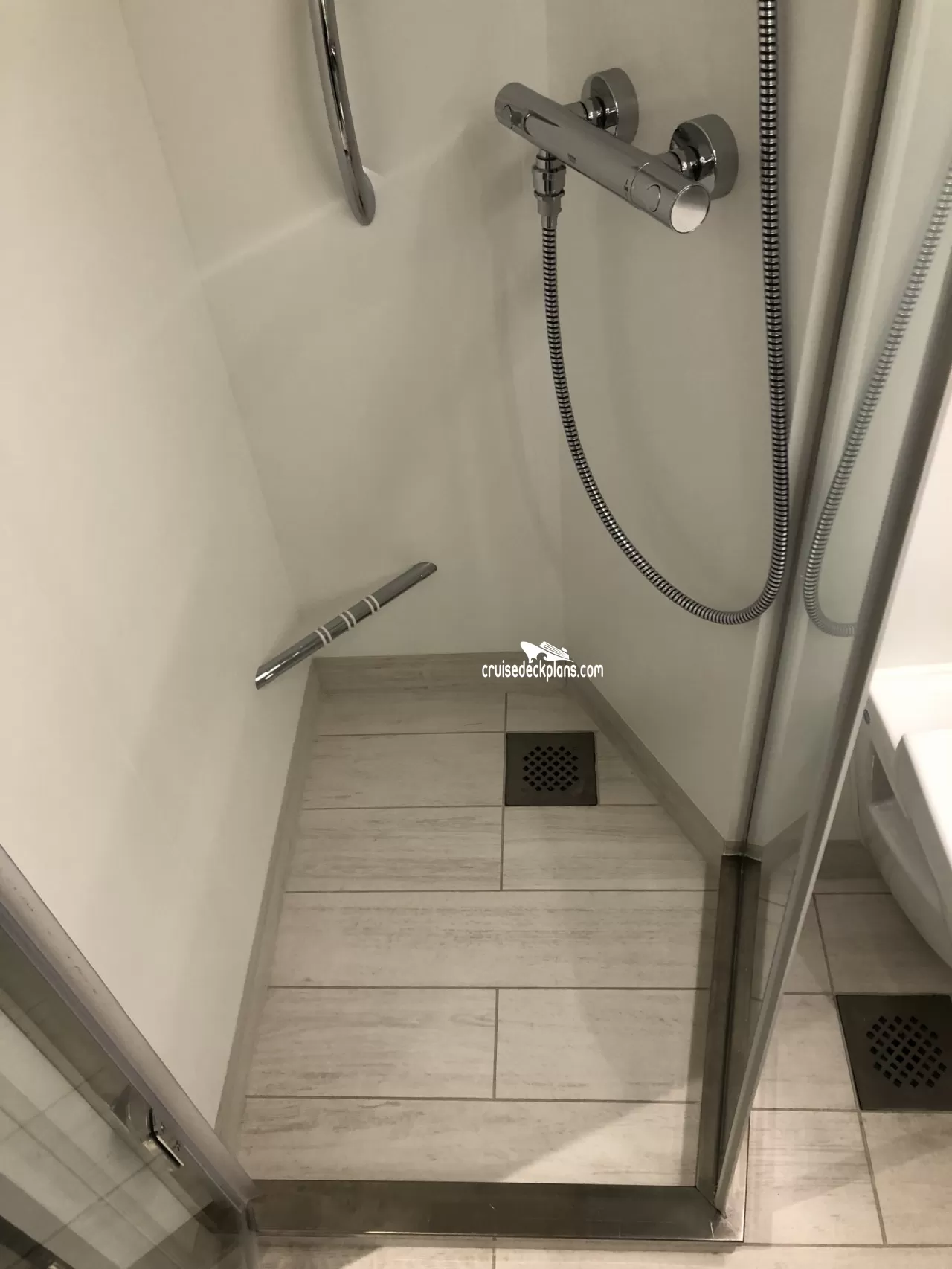 Other Categories on this Ship
Click on buttons below to view other stateroom categories on this ship:
Specific Stateroom Pages
The following is a listing of all the cabins we have pictures or videos for on this ship and also on the sister ships. Click on any highlighted link to view pictures and/or videos (

= video available). Links for cabins pictures are a membership feature and are limited on the public site. Click here to join!
Cabin: 5071 Ship: MSC Seaview
Cabin: 5115 Ship: MSC Seaside

Cabin: 5134 Ship: MSC Seaside
Cabin: 9072 Ship: MSC Seaside
Cabin: 9098 Ship: MSC Seaside
Cabin: 9114 Ship: MSC Seaside
Cabin: 9166 Ship: MSC Seaside MEMBERS ONLY
Cabin: 10002 Ship: MSC Seaside

Cabin: 10003 Ship: MSC Seaside
Cabin: 10073 Ship: MSC Seaside
Cabin: 10145 Ship: MSC Seaside MEMBERS ONLY
Cabin: 10160 Ship: MSC Seaside
Cabin: 10189 Ship: MSC Seaside

Cabin: 10237 Ship: MSC Seaside

Cabin: 11020 Ship: MSC Seaview MEMBERS ONLY
Cabin: 11055 Ship: MSC Seaside
Cabin: 11175 Ship: MSC Seaside MEMBERS ONLY
Cabin: 11178 Ship: MSC Seaview
Cabin: 12086 Ship: MSC Seaview
Cabin: 12090 Ship: MSC Seaside
Cabin: 12122 Ship: MSC Seaside MEMBERS ONLY
Cabin: 12133 Ship: MSC Seaside
Cabin: 12164 Ship: MSC Seaview
Cabin: 12183 Ship: MSC Seaside
Cabin: 13066 Ship: MSC Seaside MEMBERS ONLY
Cabin: 13067 Ship: MSC Seaside

Cabin: 13122 Ship: MSC Seaside
Cabin: 13156 Ship: MSC Seaview

Cabin: 13167 Ship: MSC Seaview

Cabin: 13198 Ship: MSC Seaside

Cabin: 13205 Ship: MSC Seaside

Cabin: 14065 Ship: MSC Seaview
Cabin: 14065 Ship: MSC Seaside MEMBERS ONLY
Cabin: 14084 Ship: MSC Seaside
Cabin: 14100 Ship: MSC Seaside
Cabin: 14116 Ship: MSC Seaside
Cabin: 14121 Ship: MSC Seaside

Cabin: 14133 Ship: MSC Seaside

Cabin: 14146 Ship: MSC Seaside
Cabin: 14194 Ship: MSC Seaside
Cabin: 15088 Ship: MSC Seaside
Cabin: 15139 Ship: MSC Seaside

Cabin: 15178 Ship: MSC Seaside

Cabin: 18027 Ship: MSC Seaview
Cabin: 18033 Ship: MSC Seaside