Click
on top left for ship menu. Blog Titled Need a reason to cruise?
Need a reason to cruise?
Compared to a land vacation there is something very unique about cruising that is often overlooked. When you are at sea on a cruise ship you share a bond with every other cruiser on that ship. You are sailing together on an adventure. This bond adds to the overall enjoyment of the cruise. You feel a connection with the other passengers and a love for the ship. This is one reason why cruise lines have been very successful in creating an experience that cannot be matched by any other type of vacation.


Even before the cruise, passengers filled with excitement, will meet others who are sailing on the same ship. Roll calls will be formed, friendships will be made. Information will be shared back and forth about the cruise. Once on board, cruise passengers will explore the ship with great interest and excitement-- admiring its cleanliness and impressive features. From the grand atriums, huge theaters, shops and restaurants, the casinos and bars, the pools and sports deck, and the expansive spa--it is a thing of beauty and wonder.

And then all the passengers are gathered together in groups for the lifeboat drill. It is a moment when you begin to see the crew at work and hear the captain's voice. You are now officially a passenger on a cruise adventure, but what comes next is a feeling that you never get over. The massive multi-story ship begins to move. Cruise passengers gather along the railings of the ship to wave to those on the beaches and those in houses and boats that they pass by. People will line up to watch the sailaway. In some ports, several cruise ships will leave around the same time. The ships horn will sound, and there will be cheering and laughter. Drinks of celebration will help seal the moment.

Passengers are then overwhelmed by the dining experience, the Broadway style shows, the piano music, the singing and dancing, the seminars and cooking lessons.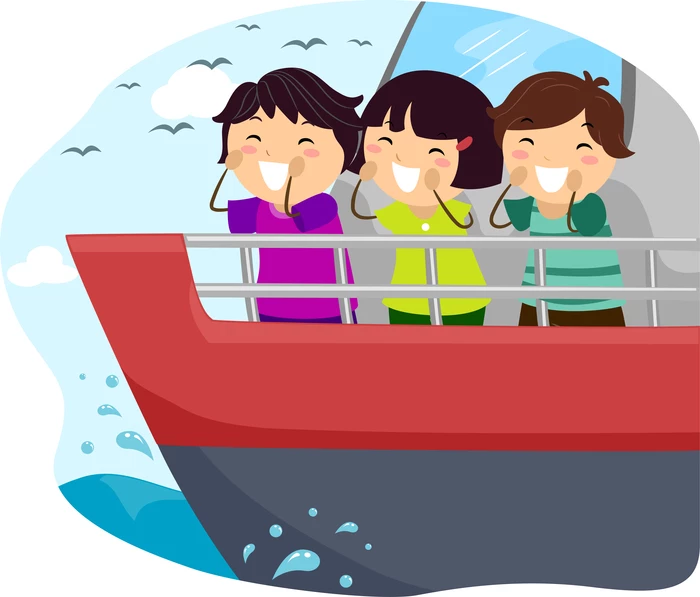 Many passengers participate in games that take place throughout the cruise….games that give cruisers a break from the stress of life, a chance to let their hair down and just have a good time. Perhaps it's the "hairy back" contest or the "sexy leg" contest by the pool. Perhaps it's the marriage game where couples discover things about their spouses that they never knew, to the amusement of other passengers. Perhaps it's the karaoke contest where everyone becomes a star for the night. Perhaps it's the adult quest game where people really let go. Each ship offers its own types of entertainment that helps passengers relax and enjoy the whole experience of cruising.

Passengers decide for themselves what activities they want to participate in. Sometimes they choose just to lay back and do nothing but enjoy the ride.

These are some of the things that make a cruise vacation one of the best types of vacations one can take. It is an experience that cannot be matched and one reason why many that cruise become addicted to it and keep going back for more and more.

Steve Millay, ACC