Click
on left for ship menu
Jewel of the Seas Cabin 3539 Wiki with Pictures
Jewel of the Seas Interior Stateroom Statistics
Cabin Square Footage
165 sqft
(16 m2)
More stateroom size info: Category 2W (was SI) is Studio Interior. These cabins have one twin bed, vanity area, and private bath. They are 108 square feet and accommodate 1 guest.
These are features found in the Interior category on the Jewel of the Seas
Virtual Tour
Double click on image for full screen. Use mouse to zoom in and out.
Jewel of the Seas Stateroom Cabin 3539 Pictures
Note: Cabin 3539 has been modified for the handicap -- Cabin size: 258 sqft. -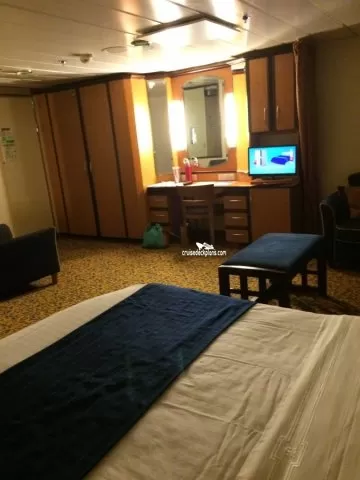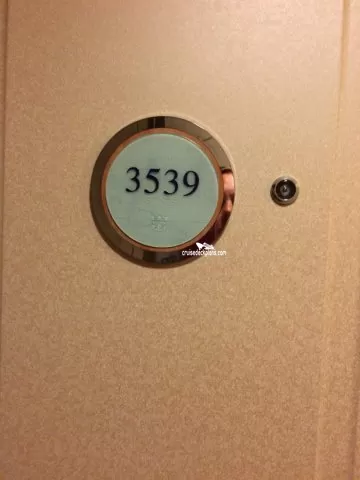 Jewel of the Seas Cabin 3539 Location
Location of cabin 3539 is found on
Deck 3
deck.