Click
on left to choose a ship
Upload Pics Public Site
tab 1
The Regatta started sailing in 1998 . Former names: R Two. The Regatta is registered in Majuro, Marshall Islands. The Regatta has 349 cabins. 66 percent of the staterooms on board have balconies.
You can expect between 698 to 803 passengers on a typical sailing. This means that at the higher number (usually peak and holiday sailings) Regatta has a space ratio of 37.7 .
(A space ratio less than 33 means that you may find the ship crowded in areas. A space ratio greater than 39 means that there should be plenty of space for each passenger.)
When this ship isn't sailing at capacity the space ratio can be as good as 43.4.
The Regatta has 372 crew members on board. There are 2 passengers for every crew member on board. There are self serve laudromats on this ship.
The ship last major refurbishment was in 2014 .
There are 11 decks on this ship. The highest deck number is 11. The number of decks with passenger cabins is 5.
The following ships share the same class as this ship. This means the basic design and layout of the ship is the same. For the most part the cabins will be identical among these ships, but may be decorated differently.
1998 - Insignia
1998 - Nautica
1998 - Regatta
1999 - Sirena
There are 3 special needs cabins on this ship. These cabins have been modified for accessibility purposes.
This ship was originally one of the eight ships ordered by Renaissance Cruise Line before it went out of business.
Smoking Policy
Smoking is only permitted in the aft port side of Horizons, and the starboard forward section of the outdoor pool deck
Smoking is prohibited in all cabins, balconies, restaurants, public rooms, and remaining open decks.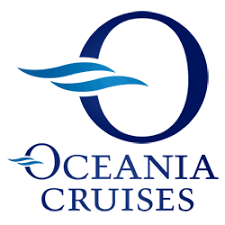 Activities
1 Outdoor Pools
3 Whirlpools (hot tubs)
No Rock Climbing Wall
No Flow Rider
No Ice Rink
No Bowling
No Zipline
No Waterslide
No Water Park
No Ropes Course
No Mini Golf
No Golf Simulator
No Sports Court
No Boxing Ring
Jogging Track
Features
WIFI Ship Wide
Casino
No Cigar Lounge
No Chapel
No Arcade
No Cinema
Show Lounge
Hair Salon
Spa
Fitness Center
Library
No Bridge Viewing Area
No Outdoor Movie Screen
No Teen Lounge
No Passenger Promenade
Sea Viewing Lounge on upper deck
No Adult Only Outside Lounge Area
Deck 7

Owner and Vista Suite OS

Owner and Vista Suite VS

Balcony A1

Balcony A2
Balcony A3

Oceanview C1

Interior F
Interior G

The cruise line seperates the different categories (Inside, Oceanview, Balcony) into subcategories. The only difference in the subcategories is usually location on the ship. The detail above shows subcategory color, category name, and subcategory name. For detailed information, mouse over a cabin on the deck plans and a pop up window will appear. You will find diagrams, pictures and information about that cabin category including square footage and features.


The following is a listing of all the cabins we have pictures or videos for on this deck for this ship and also on the sister ships. Click on any highlighted link to view pictures and/or videos (

= video available). Links for cabins pictures are a membership feature and are limited on the public site
Cabin: 7004 Ship: Regatta
Cabin: 7004 Ship: Insignia

Cabin: 7006 Ship: Regatta
Cabin: 7007 Ship: Regatta
Cabin: 7007 Ship: Insignia
Cabin: 7007 Ship: Nautica
Cabin: 7017 Ship: Sirena

Cabin: 7023 Ship: Insignia
Cabin: 7048 Ship: Insignia
Cabin: 7061 Ship: Insignia

Cabin: 7103 Ship: Nautica
Cabin: 7105 Ship: Regatta

Cabin: 7112 Ship: Regatta
Cabin: 7114 Ship: Regatta
Cabin: 7119 Ship: Regatta
Cabin: 7121 Ship: Regatta
Click links below to view cabin categories details.
Here are some tips that you should keep in mind when looking for cabins on this deck. There may be other issues that we haven't noted, and if you are aware of any issues we have not listed, please contact us and let us know so that we can add it to the list.
Deck: Deck 7
* Cabins 7006 and 7007 have a round window about 4 feet in diameter.
* Forward facing balconies may be to windy to use on sea days.
* Forward and midship balconies have metal wall that comes up about 2 feet and then changes to a open railing. Aft balconies have open railing from floor level.
* Balconies that face aft of ship tend to be warmer than other balconies during cold weather crusing.
* Save money and book a forward or aft cabin in the same category you are looking for. They are the same size and offer the same features as more expensive midship cabins.
* The cabins on this deck are above and below decks with only cabins on them. This means that they tend to have less noise issues from public areas on the ship.
* There is a self service laundry room on this deck. It is best to avoid the cabins directly near this room as there tends to be traffic and noise related to the use of the laundry room.


Jump to Regatta Deck 3
Jump to Regatta Deck 4
Jump to Regatta Deck 5
Jump to Regatta Deck 6
Jump to Regatta Deck 7
Jump to Regatta Deck 8
Jump to Regatta Deck 9
Jump to Regatta Deck 10
Jump to Regatta Deck 11
| | | |
| --- | --- | --- |
| | | = Connecting staterooms |
| | | = Double sofa bed |
| | | = Elevator |
| | | = Obstructed view |
| | | = One pullman bed |
| | | = Restrooms |
| | | = Single sofa bed |
| | | = Two pullman beds |
| | | = Wheelchair accessible |