Click
on left for ship menu
Use drop down menu on bar above to choose another deck
You are viewing deck 7 Manzoni
There are no staterooms on this deck
You can click on any image for larger size.

Teatro Carlo Felice
Has seating for 1240 guests, and is home to MSC Poesia's shows ranging from singers and jugglers to shadow puppeteers and acrobatic gymnastics.
Casino Royal
The ship's 630 square meter casino, accommodating 222 guests. It is served by its own bar and features games from roulette and blackjack to poker and slot machines.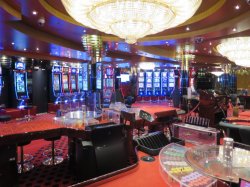 Via delle Arti
The ship's Art Gallery where guests can view a range of artwork from fine prints, lithographs, water colours and oils which can be purchased during the ship's champagne art auctions. Seats 26 people.
Library & Card Room
Has a selection of books in a variety of languages for guests to borrow. It also contains a number of board games and decks of cards for passengers' use. Seats 15 people.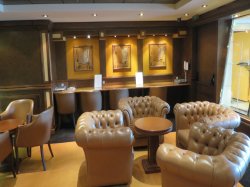 Kaito Sushi Bar
The ship's à la carte sushi bar open for lunch from 12.00 to 4.00pm and dinner from 6.00pm to 11.00pm. Seats 54 people.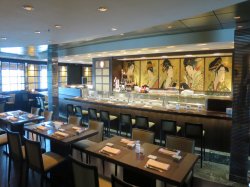 Cigar Room
Also called The Hitchcock Lounge. Offers elegant surroundings for guests to relax and enjoy a cigar accompanied by a drink selected from the range of fine spirits on offer. Seats 32 people.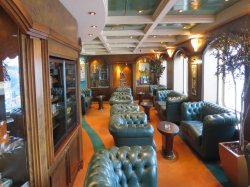 Photo Gallery & Shop
Displays photos and videos of guests taken by the ship's official photographers which guests can purchase if they wish to. Guests can also have portraits taken with a selection of backdrops or locations throughout the ship. Selections of photographic products are also on sale ranging from films and batteries to digital cameras and video cameras along with binoculars all at duty free prices.
Il Grappolo d Oro Wine Bar
Poesia's Wine Tasting Bar with tapas and live music, with seating for 120 guests.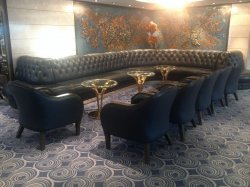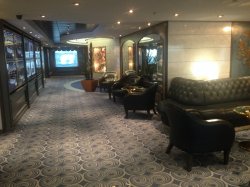 Pigalle Lounge
Has its own bar and dance floor along with seating for 330 guests. It is a large cabaret style lounge with live shows and bands for guests' entertainment.
Cyber Cafe
Internet cafe open 24 hours. Has 19 workstations.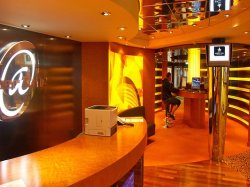 Outside Promenade
Outside promenade deck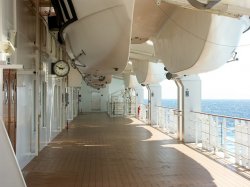 Card Room
Room with tables for playing cards and board games. Seats 28 people.
Click the Cabin Check Tool to check what is on the deck above or below your stateroom:
Jump to MSC Poesia 4 Boccaccio
Jump to MSC Poesia 5 Petrarca
Jump to MSC Poesia 6 Dante
Jump to MSC Poesia 7 Manzoni
Jump to MSC Poesia 8 Tasso
Jump to MSC Poesia 9 Ungaretti
Jump to MSC Poesia 10 Carducci
Jump to MSC Poesia 11 D Annunzio
Jump to MSC Poesia 12 Leopardi
Jump to MSC Poesia 13 Foscolo
Jump to MSC Poesia 14 Pascoli
Jump to MSC Poesia 15 Alfieri
Jump to MSC Poesia 16 Sport
| | | |
| --- | --- | --- |
| | | = Connecting staterooms |
| | | = Double sofa bed |
| | | = Handicap accessible |
| | | = One upper bed |
| | | = Single sofa bed |
| | | = Two upper beds |