Click
on left for ship menu
Use drop down menu on bar above to choose another deck
You are viewing deck 7 Saxofono
There are no staterooms on this deck
You can click on any image for larger size.

The Shaker Lounge
It is a large cabaret style lounge with live shows and bands for guests' entertainment. Seating for 330 people.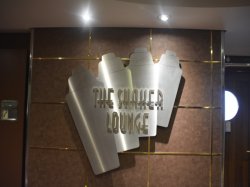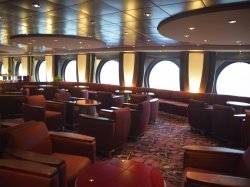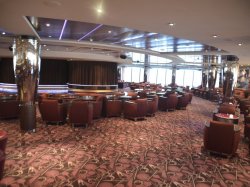 La Cantinella Wine Bar
Orchestra's Wine Tasting Bar with tapas and live music, with seating for 120 guests.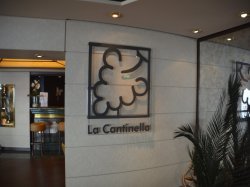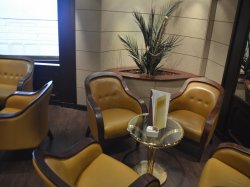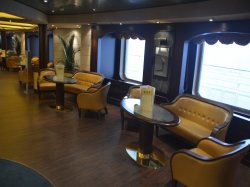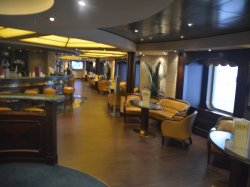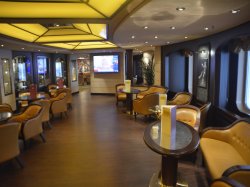 Photo Gallery & Shop
Displays photos and videos of guests taken by the ship's official photographers which guests can purchase if they wish to. Guests can also have portraits taken with a selection of backdrops or locations throughout the ship. Selections of photographic products are also on sale ranging from films and batteries to digital cameras and video cameras along with binoculars all at duty free prices.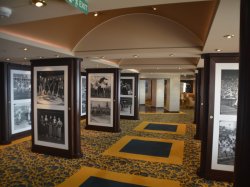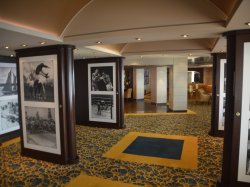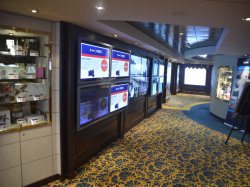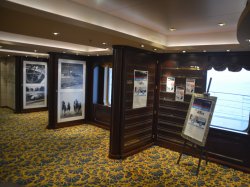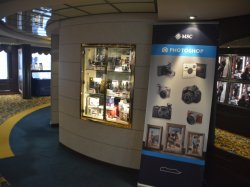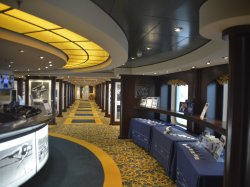 Cigar Room
Offers elegant surroundings with leather settees and armchairs for guests to relax on and enjoy a cigar accompanied by a drink selected from the range of fine spirits on offer. Seating for 32 people.
Shanghai Restaurant
A small intimate speciality à la carte restaurant seating 68 guests and serving a range of dishes from Chinese, Indian, Indonesian, Thai and Japanese delicacies. Seating for 68 people.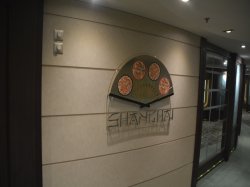 Art Arcade
Where guests can view a range of artwork from fine prints, lithographs, water colors and oils which can be purchased during the ship's champagne art auctions. Seating for 26 people.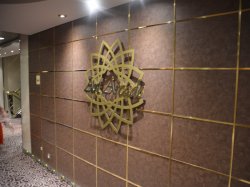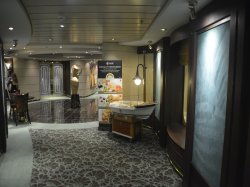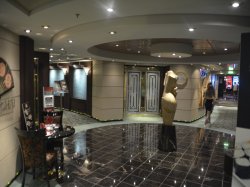 Library & Card Room
Seats 15 guests and has a selection of books in a variety of languages for guests to borrow. It also contains a number of board games and decks of cards for passengers' use.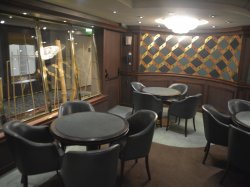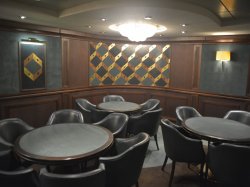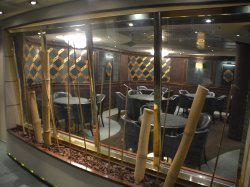 Palm Beach Casino
The ship's 630 square meter casino, accommodating 222 guests. It is served by its own bar and features games from roulette and blackjack to poker and slot machines.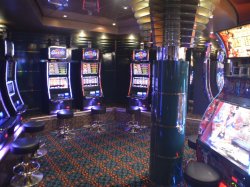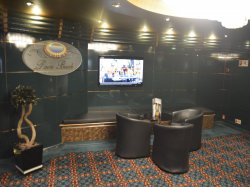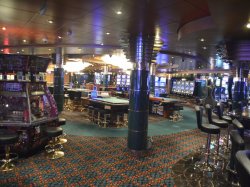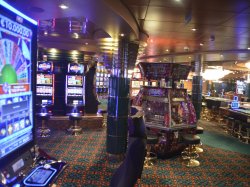 Covent Garden Theater
Home to MSC Orchestra's shows ranging from singers and jugglers to shadow puppeteers and acrobatic gymnastics. Seating for 1,240 people.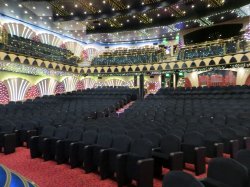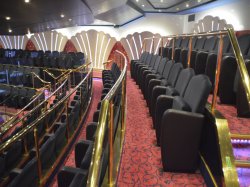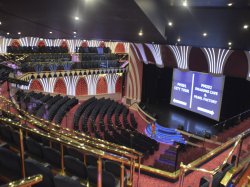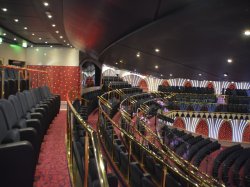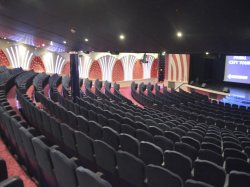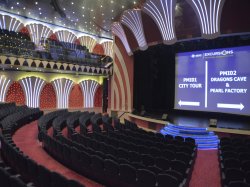 Cyber Cafe
Internet cafe open 24 hours. 19 workstations.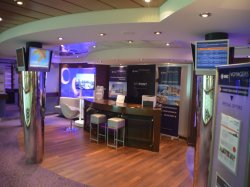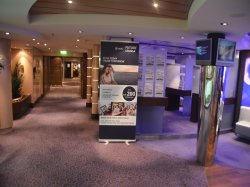 Atrium
Three story main atrium. On first level is reception desk and bar with lounge area with seating for 62 guests.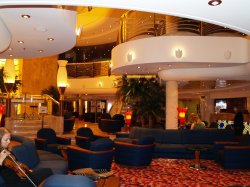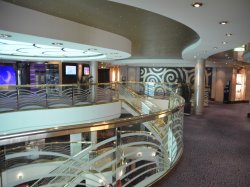 Exterior Promenade
Outer deck area located on both starboard and port side of the ship.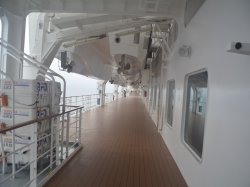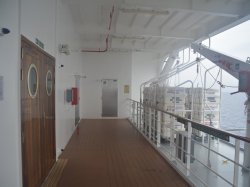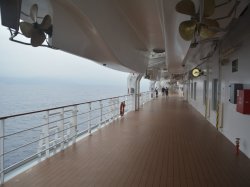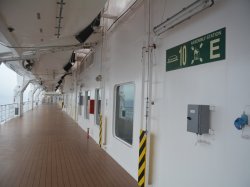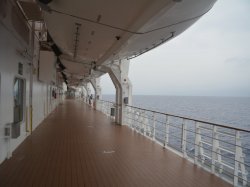 Click the Cabin Check Tool to check what is on the deck above or below your stateroom:
Jump to MSC Orchestra 4 Violoncello
Jump to MSC Orchestra 5 Pianoforte
Jump to MSC Orchestra 6 Violino
Jump to MSC Orchestra 7 Saxofono
Jump to MSC Orchestra 8 Arpa
Jump to MSC Orchestra 9 Viola
Jump to MSC Orchestra 10 Lira
Jump to MSC Orchestra 11 Flauto
Jump to MSC Orchestra 12 Clarinetto
Jump to MSC Orchestra 13 Mandolino
Jump to MSC Orchestra 14 Chitarra
Jump to MSC Orchestra 15 Xilofono
Jump to MSC Orchestra 16 Sport
| | | |
| --- | --- | --- |
| | | = Connecting staterooms |
| | | = Double sofa bed |
| | | = Handicap accessible |
| | | = One upper bed |
| | | = Single sofa bed |
| | | = Two upper beds |