Click
on left for ship menu
Use drop down menu on bar above to choose another deck
You are viewing deck 6 Violino
There are no staterooms on this deck
You can click on any image for larger size.

Covent Garden Theater
Home to MSC Orchestra's shows ranging from singers and jugglers to shadow puppeteers and acrobatic gymnastics. Seating for 1,240 people.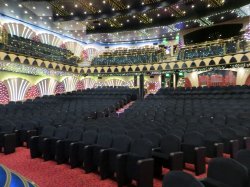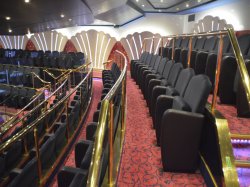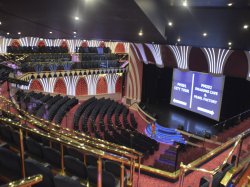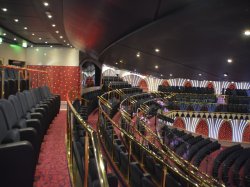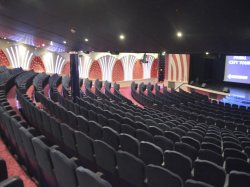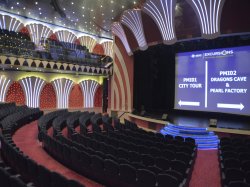 The Savannah Bar
The ship's second show lounge served by its own bar and dance floor. Entertainment and activities range from bingo, seminars, Italian lessons and salsa dance classes to audience participation game shows, karaoke and international dance music. Seating for 477 people.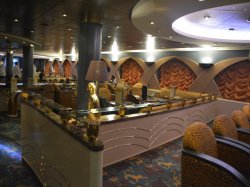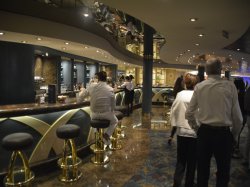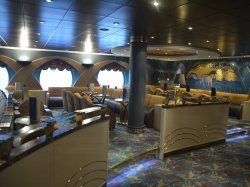 The Amber Bar
The ship's additional charge coffee bar seating 220 guests and with complimentary snacks ranging from pastries to cookies and potato chips served with all drinks purchased.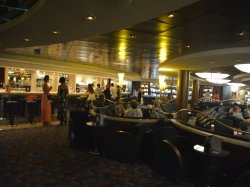 Accessory Shop
Sells a range of jewelry and accessories from pens, wallets, belts and bags to watches and jewelry.
Cipria
Sells a range of perfumes and cosmetics with brands including Dior, Lancôme and Guerlain.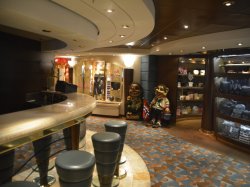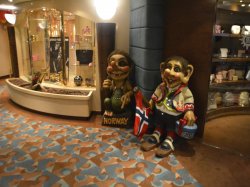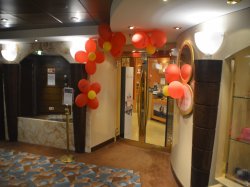 Duty Free Shop
Sells a range of tobacco, liquor and snacks.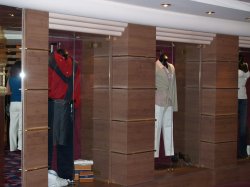 L Angolo Dell Oggetto
Sells sunglasses, watches and fashion jewelry.
Lo Zaffiro
Sells a range of accessories and jewelry including hand-made Venetian glass jewelry.
Madison Avenue Boutique
A fashion boutique for men, women and children including brands such as Lacoste and Tommy Hilfiger and items ranging from clothes and bags to swimming costumes.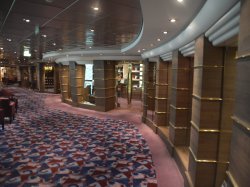 MSC Logo Shop
Retails MSC logo items and toys from hooded sweatshirts and polo shirts to coffee mugs, toys and games.
Zaffiro Bar
A pre-dinner cocktail lounge accommodating up to 45 guests and with live music for entertainment.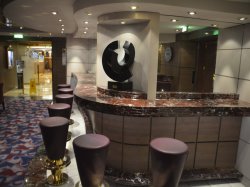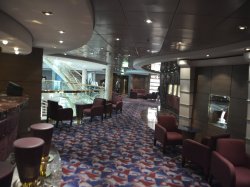 The Purple Bar
With seating for up to 45 guests, it is the ideal location for guests to enjoy a pre-dinner cocktail with live musical entertainment.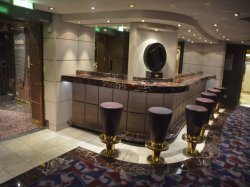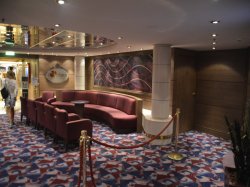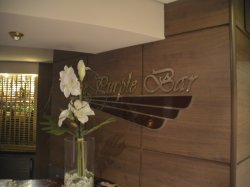 L Ibiscus Restaurant
The upper main dining room, open for dinner only with fixed formal seating at 6.15pm and 8.30pm. Seating for 714 people.
Meeting Room
A small meeting room
Atrium
Three story main atrium. On first level is reception desk and bar with lounge area with seating for 62 guests.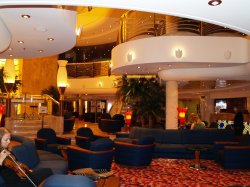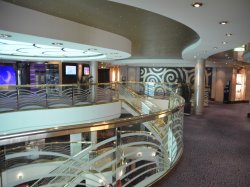 Click the Cabin Check Tool to check what is on the deck above or below your stateroom:
Jump to MSC Orchestra 4 Violoncello
Jump to MSC Orchestra 5 Pianoforte
Jump to MSC Orchestra 6 Violino
Jump to MSC Orchestra 7 Saxofono
Jump to MSC Orchestra 8 Arpa
Jump to MSC Orchestra 9 Viola
Jump to MSC Orchestra 10 Lira
Jump to MSC Orchestra 11 Flauto
Jump to MSC Orchestra 12 Clarinetto
Jump to MSC Orchestra 13 Mandolino
Jump to MSC Orchestra 14 Chitarra
Jump to MSC Orchestra 15 Xilofono
Jump to MSC Orchestra 16 Sport
| | | |
| --- | --- | --- |
| | | = Connecting staterooms |
| | | = Double sofa bed |
| | | = Handicap accessible |
| | | = One upper bed |
| | | = Single sofa bed |
| | | = Two upper beds |