Click
on left for ship menu
Use drop down menu on bar above to choose another deck
You are viewing deck Deck 5
There are no staterooms on this deck
You can click on any image for larger size.

Star Lounge
A large lounge used for receptions, themed parties, karaoke and other entertainment. Featuring live music, dancing and events such as bingo, quizzes and game shows also take place here.
Library
Serves as both the library and RC Online.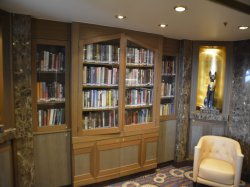 Sorrentos
The complimentary eatery serves authentic Italian pizza along with daily specials such as Panini of the day, anti pasto including roasted peppers, olives and pancetta, salad, breads and desserts from ameretti biscotti to pana cotta and tiramisu.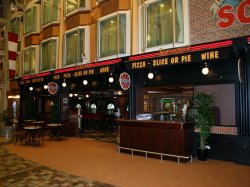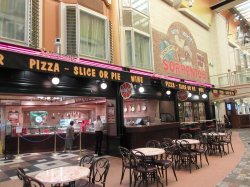 Royal Promenade
As well as featuring an array of shops, bars and eateries, is also the location for the ship's street style parades including the Mad Hatter parade that take place several times throughout a cruise with choreographed dancing , music and performances.
Vintages
Signature wine bar where guests can sit back and relax with a glass of wine and take in the view of the Royal Promenade.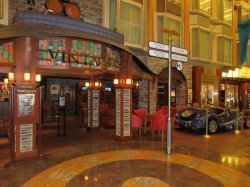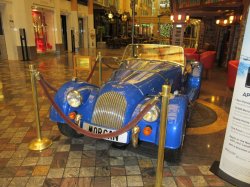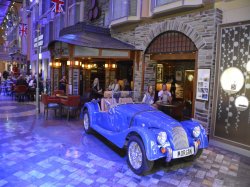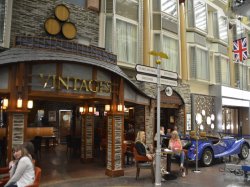 Cupcake Cupboard
40s-style shop where there's a new flavour of cupcake showcased every day.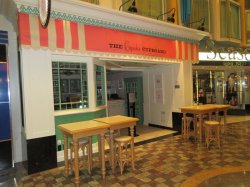 Cafe Promenade
Open 24 hours a day and serves casual snacks, a selection of freshly brewed roasted coffee and pastries. Sandwiches can also be ordered at lunchtime.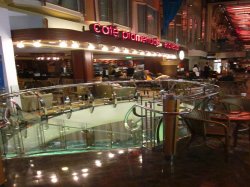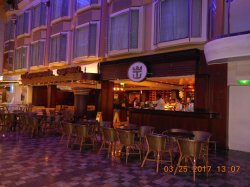 Champagne Bar
Seats 49 guests and is the perfect place to enjoy a glass of champagne before or after dinner.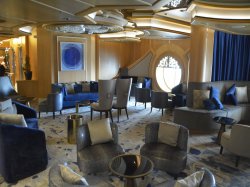 King Lear Dining Room
The top of the three-tier waiter service main dining rooms, with seating for 883 guests.
Ale & Anchor Pub
Whiskies and Scotch Bar.
Ice Cream Shop
Ice Cream shop featuring Ben Jerrys icecream.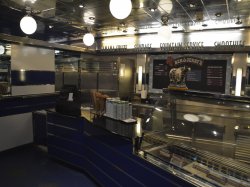 Observation Deck
Forward part of deck 5 with bench seating. Also is a Helicopter Pad.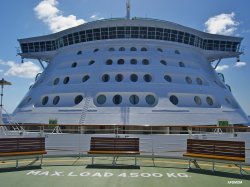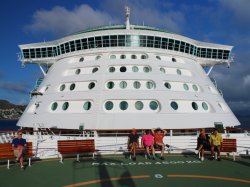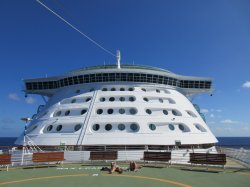 Click the Cabin Check Tool to check what is on the deck above or below your stateroom:
Jump to Independence of the Seas Deck 2
Jump to Independence of the Seas Deck 3
Jump to Independence of the Seas Deck 4
Jump to Independence of the Seas Deck 5
Jump to Independence of the Seas Deck 6
Jump to Independence of the Seas Deck 7
Jump to Independence of the Seas Deck 8
Jump to Independence of the Seas Deck 9
Jump to Independence of the Seas Deck 10
Jump to Independence of the Seas Deck 11
Jump to Independence of the Seas Deck 12
Jump to Independence of the Seas Deck 13
Jump to Independence of the Seas Deck 14
Jump to Independence of the Seas Deck 15
| | | |
| --- | --- | --- |
| | | = Connecting staterooms |
| | | = Four pullman beds |
| | | = Handicapped facilities |
| | | = One pullman bed |
| | | = Sofa and pullman bed |
| | | = Sofa bed |
| | | = Two pullman beds |