Click
on left to choose a ship
Upload Pics Public Site
tab 1
The Costa Favolosa started sailing in 2011 . Former names: none. The Costa Favolosa is registered in Genoa, Italy. The Costa Favolosa has 1507 cabins. 39 percent of the staterooms on board have balconies.
You can expect between 3014 to 3617 passengers on a typical sailing. This means that at the higher number (usually peak and holiday sailings) Costa Favolosa has a space ratio of 31.7 .
(A space ratio less than 33 means that you may find the ship crowded in areas. A space ratio greater than 39 means that there should be plenty of space for each passenger.)
When this ship isn't sailing at capacity the space ratio can be as good as 38.
The Costa Favolosa has 1100 crew members on board. There are 3 passengers for every crew member on board. There are no self serve laundromats on this cruise ship.
There are 13 decks on this ship. The highest deck number is 14. The number of decks with passenger cabins is 8.
The following ships share the same class as this ship. This means the basic design and layout of the ship is the same. For the most part the cabins will be identical among these ships, but may be decorated differently.
2006 - Costa Concordia
2007 - Costa Serena
2009 - Costa Pacifica
2011 - Costa Favolosa
2012 - Costa Fascinosa
There are 28 special needs cabins on this ship. These cabins have been modified for accessibility purposes.
Smoking Policy
Smoking was eliminated on all ships January 1, 2014 except for designated areas on open decks and the cigar lounges, if applicable.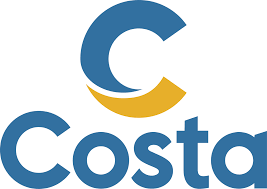 Activities
1 Indoor Pools
3 Outdoor Pools
5 Whirlpools (hot tubs)
No Rock Climbing Wall
No Flow Rider
No Ice Rink
No Bowling
No Zipline
Waterslide
No Water Park
No Ropes Course
No Mini Golf
Golf Simulator
Sports Court
No Boxing Ring
Jogging Track
Features
WIFI Ship Wide
Casino
No Cigar Lounge
Chapel
Video Arcade
Cinema
Show Lounge
Hair Salon
Spa
Fitness Center
Library
No Bridge Viewing Area
Outdoor Movie Screen
Teen Lounge
Passenger Promenade Deck
No Upper Deck Sea Viewing Lounge
No Adult Only Outside Lounge Area
Deck 5

There are no staterooms on this deck
You can click on any image for larger size.

Salone Moliere
The ship's second entertainment lounge with its own bar and seating area.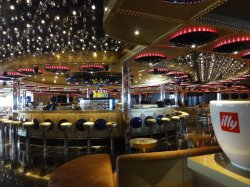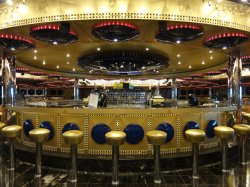 Piano Bar Camelot
Features a bar, seating area and piano for live entertainment.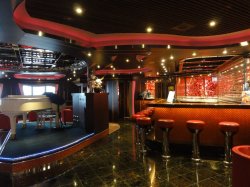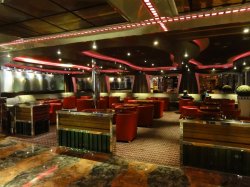 Sala da Ballo Pompadur
The ship's dance lounge with its own bar, seating area and dance floor.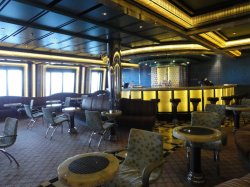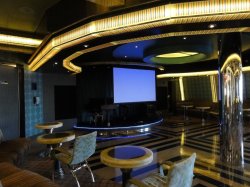 Casino El Dorado
It features a number of slot machines, games tables and roulette wheels and hosts a range of tournaments from bingo to poker and blackjack.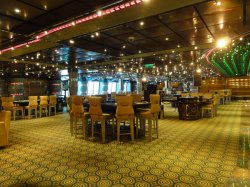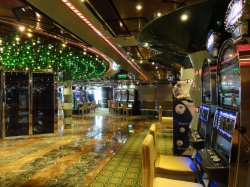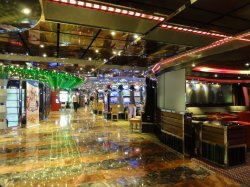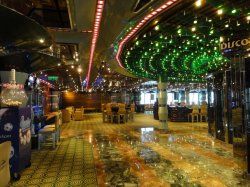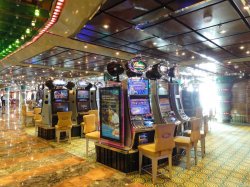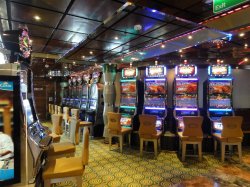 Club Cavallo Bianco
An entertainment area designed primarily for children on board the ship and houses the 4D cinema, Playstation World and a large dance floor area with its own bar serving drinks, ice cream and popcorn for the cinema.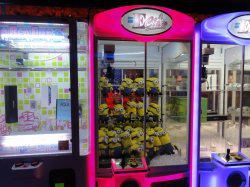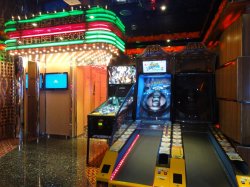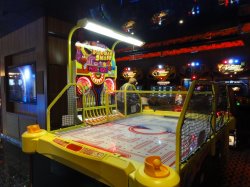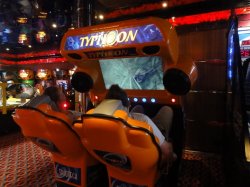 Cinema 4D Belphegor
A small extra charge cinema featuring 3D films along with special seats that move according to the action on screen, sounds, lights and images that make viewing the films a 4D experience.
Caffetteria Porto d Oro
The ship's coffee and chocolate bar that serves a range of drinks and chocolates, and also features a chocolate fountain to dip fruit bonbons into.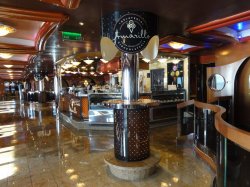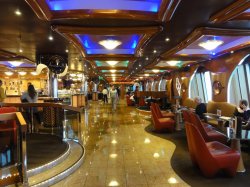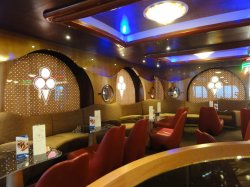 Grand Bar Palatino
Features a large dance floor and stage along with its own bar.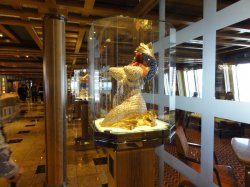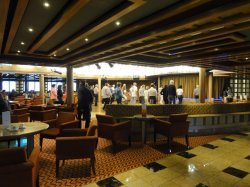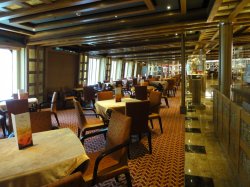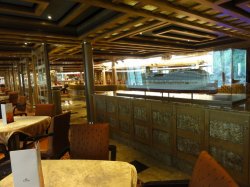 Bar Classico Montespan
The ship's Cognac and Cigar Bar serving a selection of fine spirits and cigars.
Sala Carte
The ship's card room.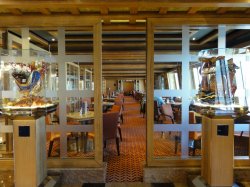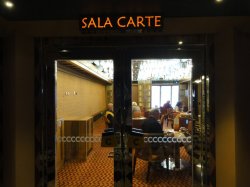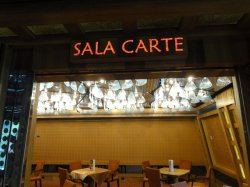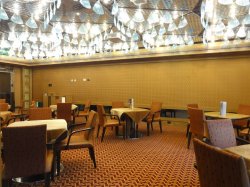 Biblioteca Della Rosa
Te ship's small library with a selection of books in several languages.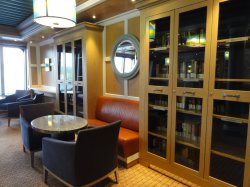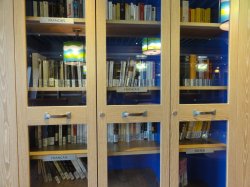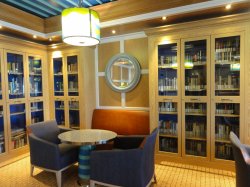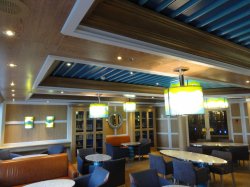 Galleria Shops
Merchandise ranges from perfumes, sportswear and jewelry to duty free shops selling spirits, cigarettes and cigars and toiletries.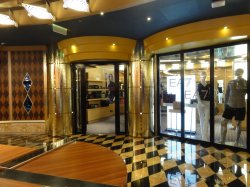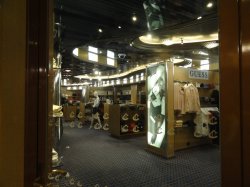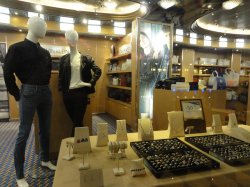 Teatro Hortensia
The ship's three tiered main theater with entertainment on offer ranging from musical and ballet productions to laser light shows and circus acts.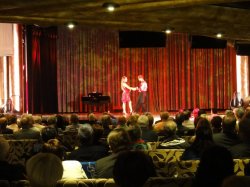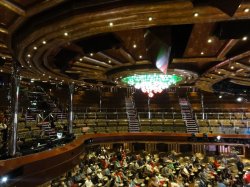 PlayStation World
Small arcade and area to play PlayStation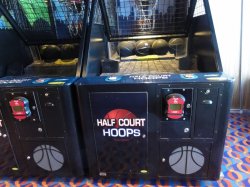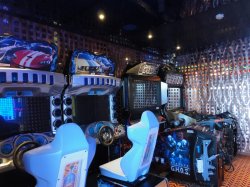 Click the Cabin Check Tool to check what is on the deck above or below your stateroom:
Here are some tips that you should keep in mind when looking for cabins on this deck. There may be other issues that we haven't noted, and if you are aware of any issues we have not listed, please contact us and let us know so that we can add it to the list.
Jump to Costa Favolosa 1 Babilonia
Jump to Costa Favolosa 2 Alhambra
Jump to Costa Favolosa 3 Hermitage
Jump to Costa Favolosa 4 Versailles
Jump to Costa Favolosa 5 Tivoli
Jump to Costa Favolosa 6 La Zarzuela
Jump to Costa Favolosa 7 Bobou
Jump to Costa Favolosa 8 Encelado
Jump to Costa Favolosa 9 Villa Bourghese
Jump to Costa Favolosa 10 Escorial
Jump to Costa Favolosa 11 Luxembourg
Jump to Costa Favolosa 12 El Prado
Jump to Costa Favolosa 14 Las Duenas
| | | |
| --- | --- | --- |
| | | = Connecting staterooms |
| | | = Elevator |
| | | = Handicap accessible |
| | | = One lower |
| | | = One upper & lower |
| | | = One upper bed |
| | | = Partly obstructed view |
| | | = Queen bed |
| | | = Single murphy bed |
| | | = Single sofa bed |
| | | = Two upper beds |